Start a revolution from field-to-fibre
We all #StartSomewhere. And for us, getting closer to our supply chain is what matters!
We've created two pairs of very special dungarees in partnership with our organic cotton supplier Herbal Fab in India, so that we can put even more faces to names for the people #whomadeyourclothes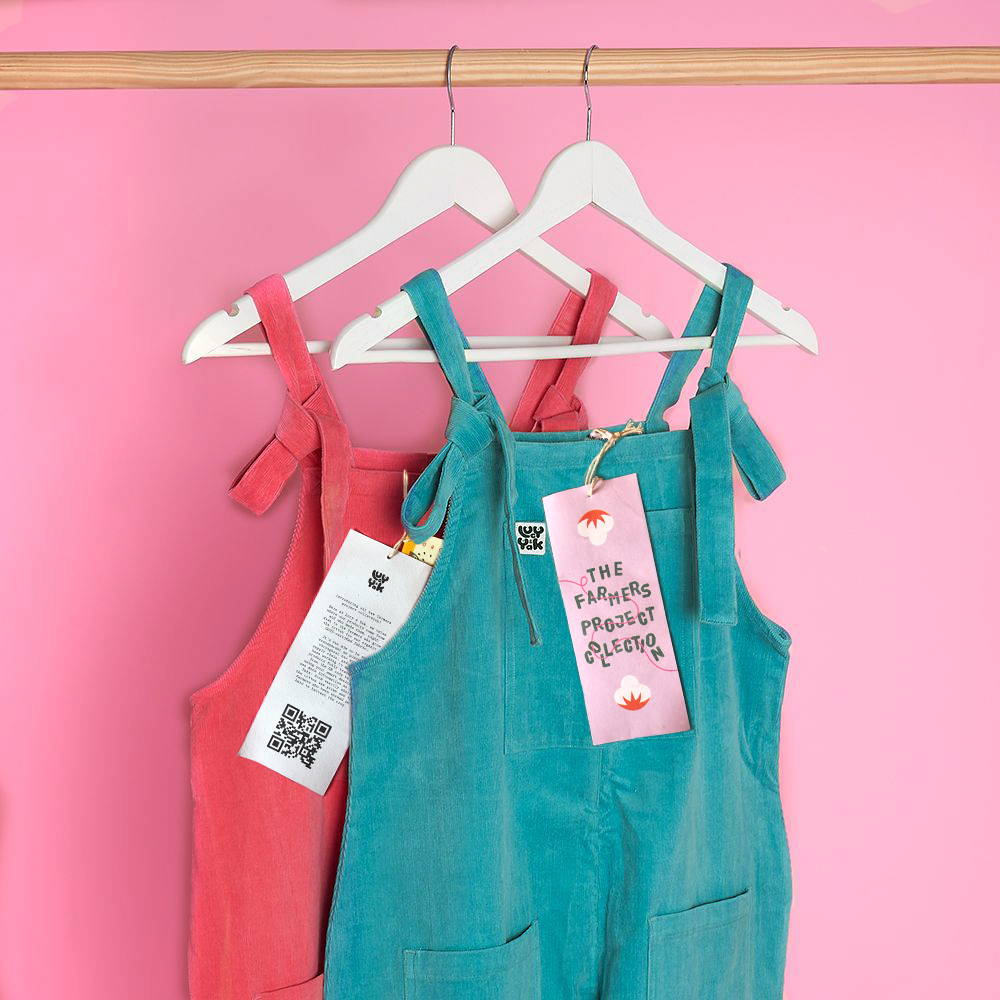 The wonderful Kunal from Herbal Fab is super passionate about sustainable fabrics and the people involved in making them. He has been pushing for even deeper transparency and traceability in the fibres he supplies and has started working with a company called Chetna Organic who are a NGO who work with small, rural farmers to offer full traceability to their cotton.

We are thrilled to be trialling a fully traceable cotton in 2 pairs of our original dungarees! The cotton has been woven into our usual super soft corduroy (with a little elastane added for stretch) and has been dyed to two wonderful colours - Pink Punch and Blue Raspberry - using low impact Oeko-Tex approved dyes. This is in addition to the usual GOTS certification - which is one of the highest standards around and ensures strict environmental and social responsibility in its production and whole supply chain. You'll also be able to check which tailor from Ismail's factory made your exact piece as normal here.
So let's meet a few of the wonderful farmers that collectively grew the cotton for these organic GOTS-certified dungarees!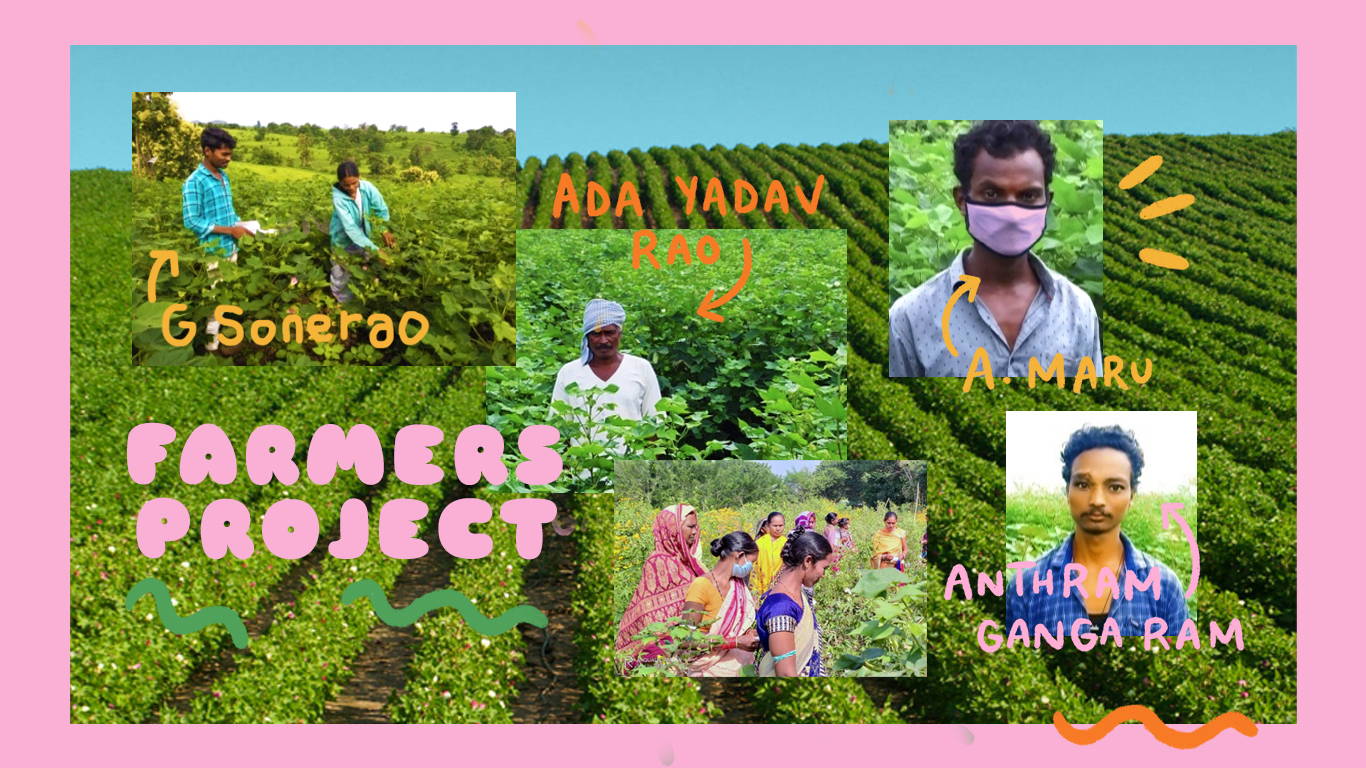 Chetna Organic have supplied us with documents which go into a lot of detail, down to the name and location of each farmer and how big their farm is. Above are G. Sonerao, Ada Yadav Rao, A. Maru and Anthram Ganga Ram, who all own farms which supply Chetna and grow the cotton from seed to bud, then harvest the crop when it's fully grown for it to be spun into fabric. As is the requirement for GOTS & Chetna, their farms are specifically placed in areas with high rainfall to minimise the amount of watering and irrigation needed for the crops - these specific farms are in the Maharashtra, Odisha and Andhra Pradesh regions of India.
Why trace the cotton?
Knowing where the cotton is from and who grew it helps in making sure the farms operate under fair and safe working conditions, have fair pay and adhere to good safety and environmental practices.
The lots are tested for Non-GMO and chemical pesticides and insecticides to ensure the cotton is truly organic
Chetna pay approximately a 10% premium to farmers above the MSP (Minimum Support Price) set by the government.
The organisation came recommended by a number of ground level activists as one of the most authentic farmer-producer companies.
Chetna also facilitate projects to positively impact the lives of the farmers and their communities in association with other buyers too. We hope to get involved with these projects as we build our trust and relationship with them.
There have been reports of forgery in the process of fabric certification - meaning more 'organic cotton' is exported from then what is grown in the world market. This can happen when brands or factories are not asking for the certification documents, meaning they are used across multiple orders of fabric, and items are passed off as organic when they aren't. It's been good to see more brands adopting the use of organic cotton in their ranges in recent years, but the knock on effect of this has seen the demand start to outweigh the supply, this in turn increases the cost of organic cotton, which can encourage some businesses to find ways around it. It can take farmers years to turn their land into land suitable for organic produce, this means if there's a spike in the demand, the supply can take years to catch up.
We hope that one day fully transparent supply chains and traceable fabrics are the norm - that the fashion industry not only uses organic cotton, but is rigorous and transparent in its sourcing and use.
Kunal is hoping to visit the farms to meet some of the farmers once travel is safer in India. Eventually our buying team will be able to go out and meet them also!
From Seed to Bud, Field to Fibre - The Timeline of Cotton Growing
We may not often think about the small plants behind the fabric that we wear, but here's a little look into what cotton looks like at each stage of its growth: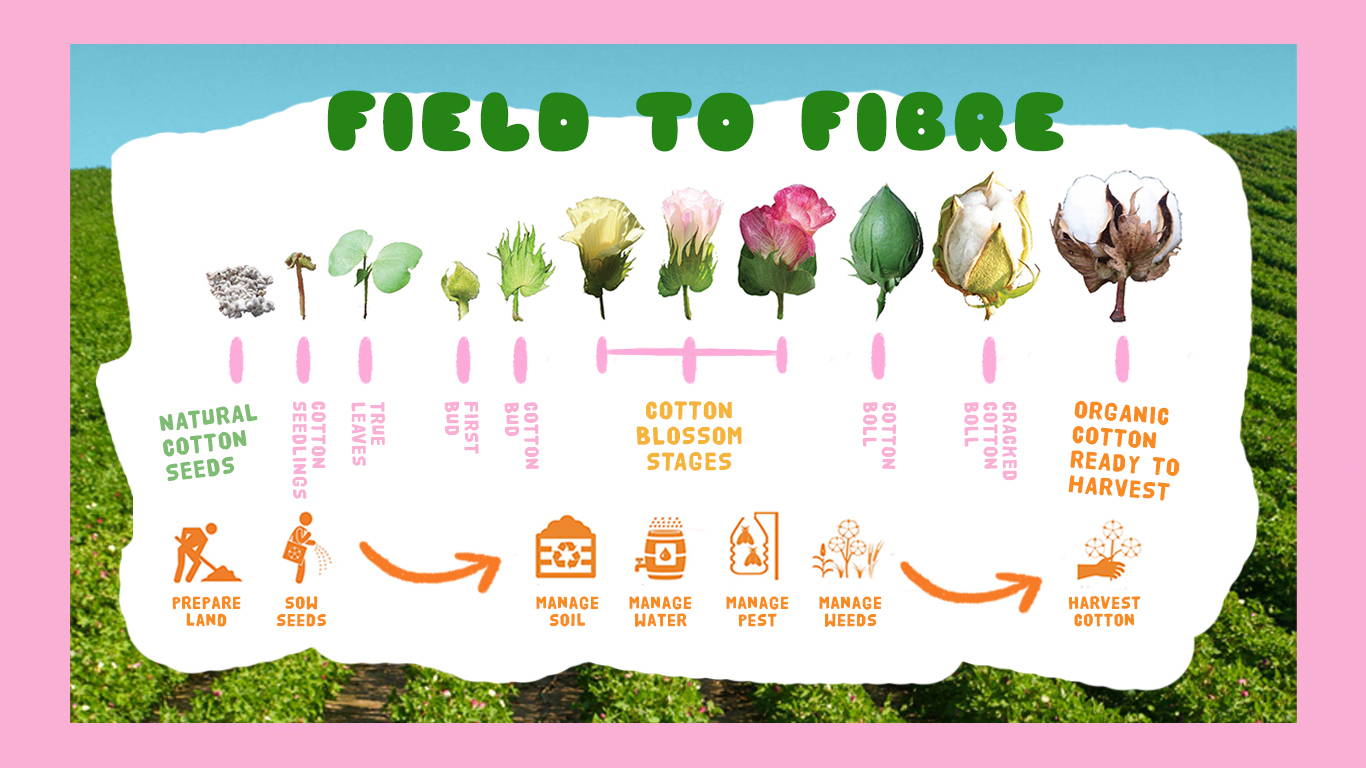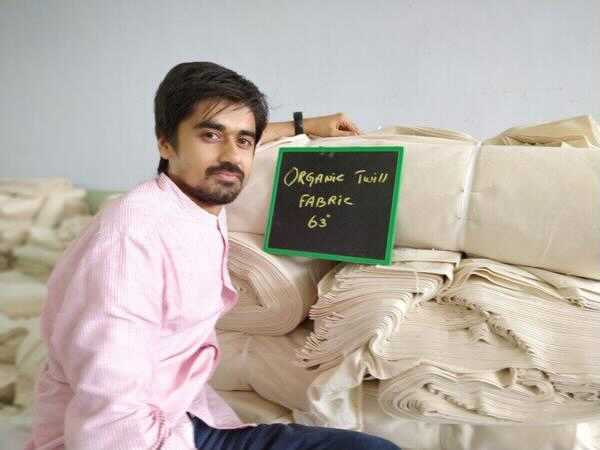 Kunal (Herbal Fab) with some natural (un-dyed) organic cotton twill fabric