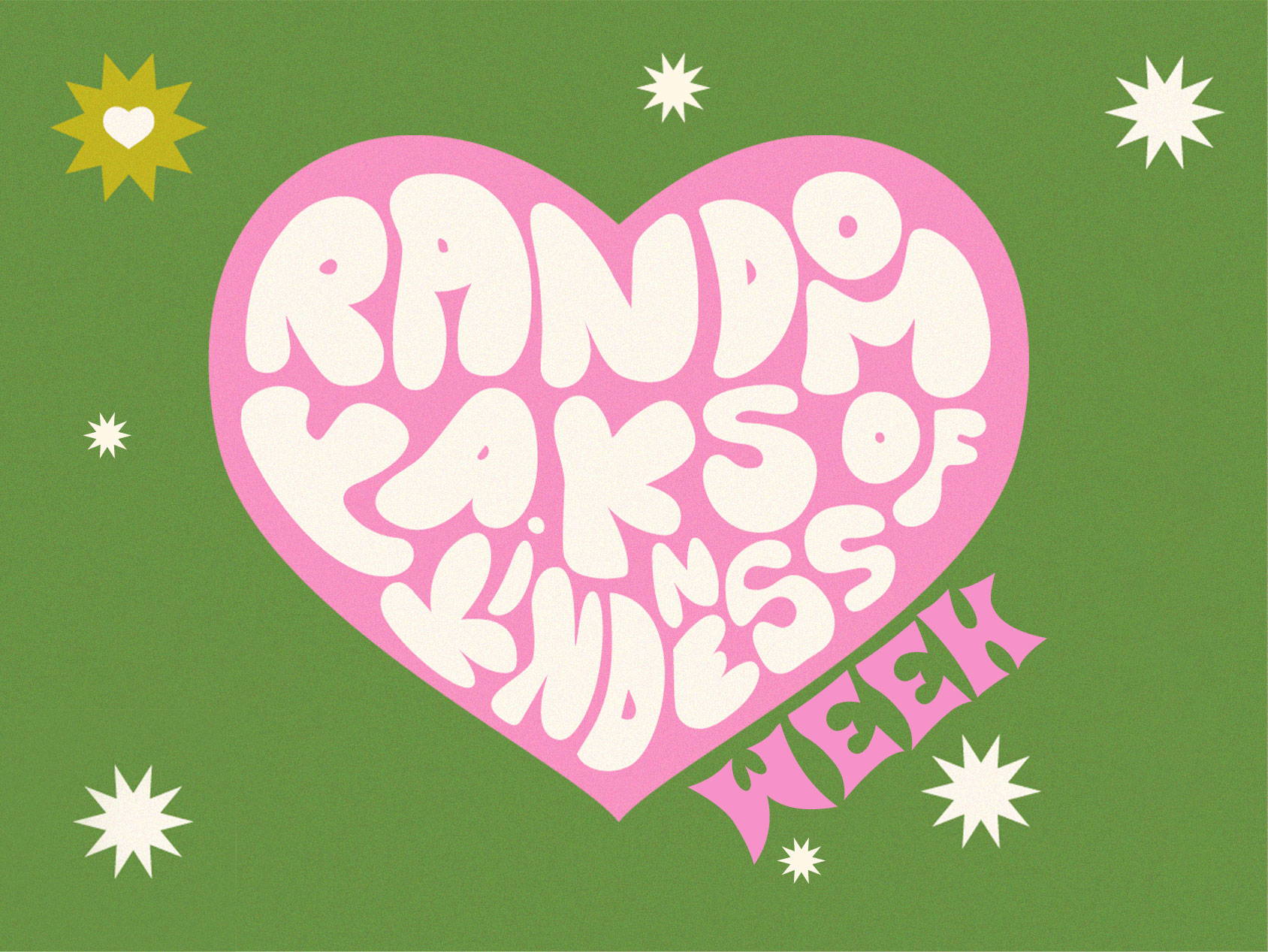 ⭐#RandomYaksOfKindness Week ⭐

What's better than kindness? Sharing it!
In the spirit of the season, every day from now till Saturday we'll be sharing a different #RandomYaksOfKindness with all you lovely people 💚🎄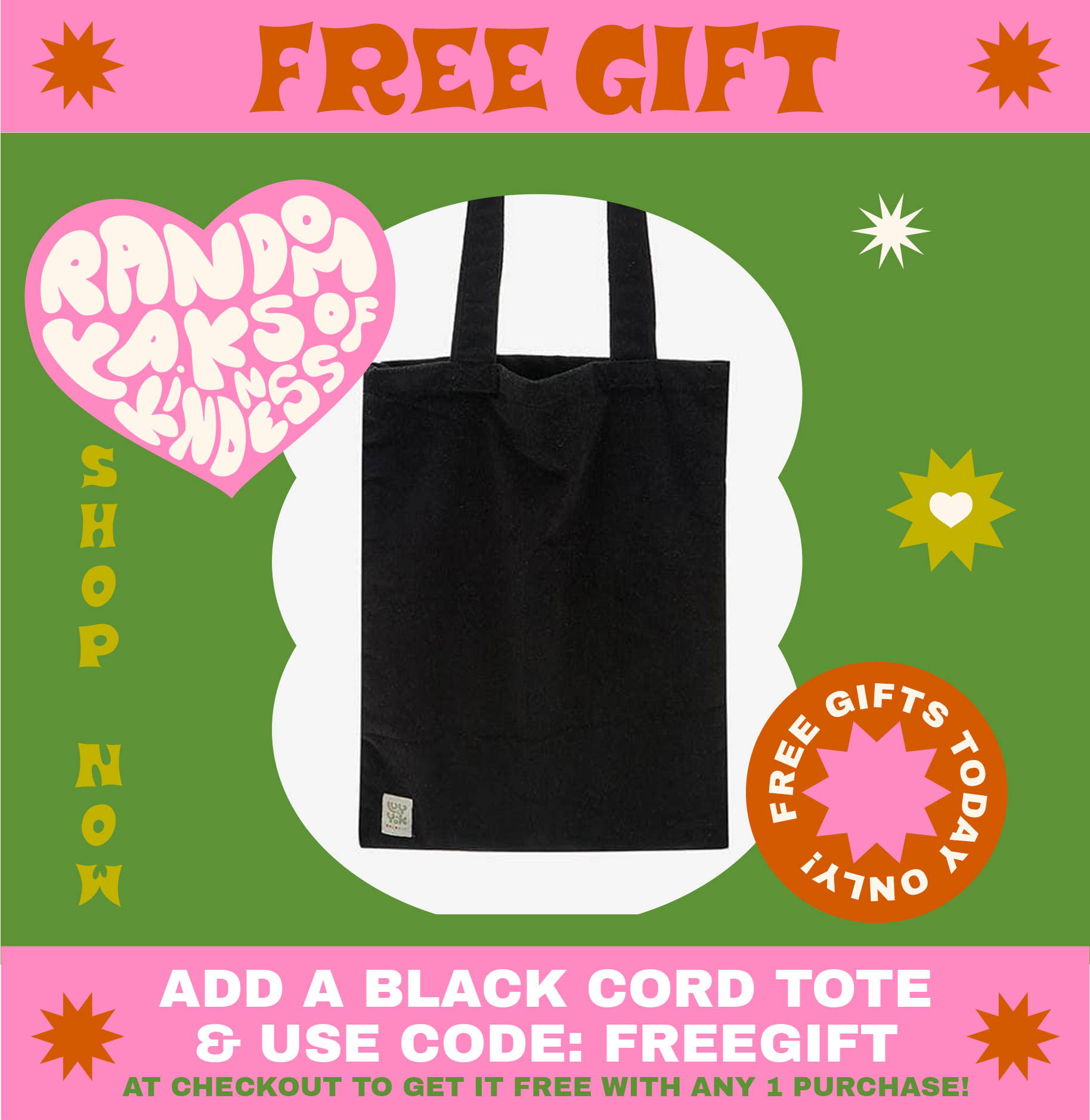 FRIDAY 17TH DECEMBER 2021
💖 It's #RandomYaksOfKindness week! 💖
FREE BLACK CORD TOTE with every order 🎁🎉 between 9am and midnight GMT 💝
Imagine your L&Y parcel arriving and finding an extra special something hidden inside 👀
Simply add a Black Cord Tote Bag to your basket & use code FREEGIFT at checkout 📦👀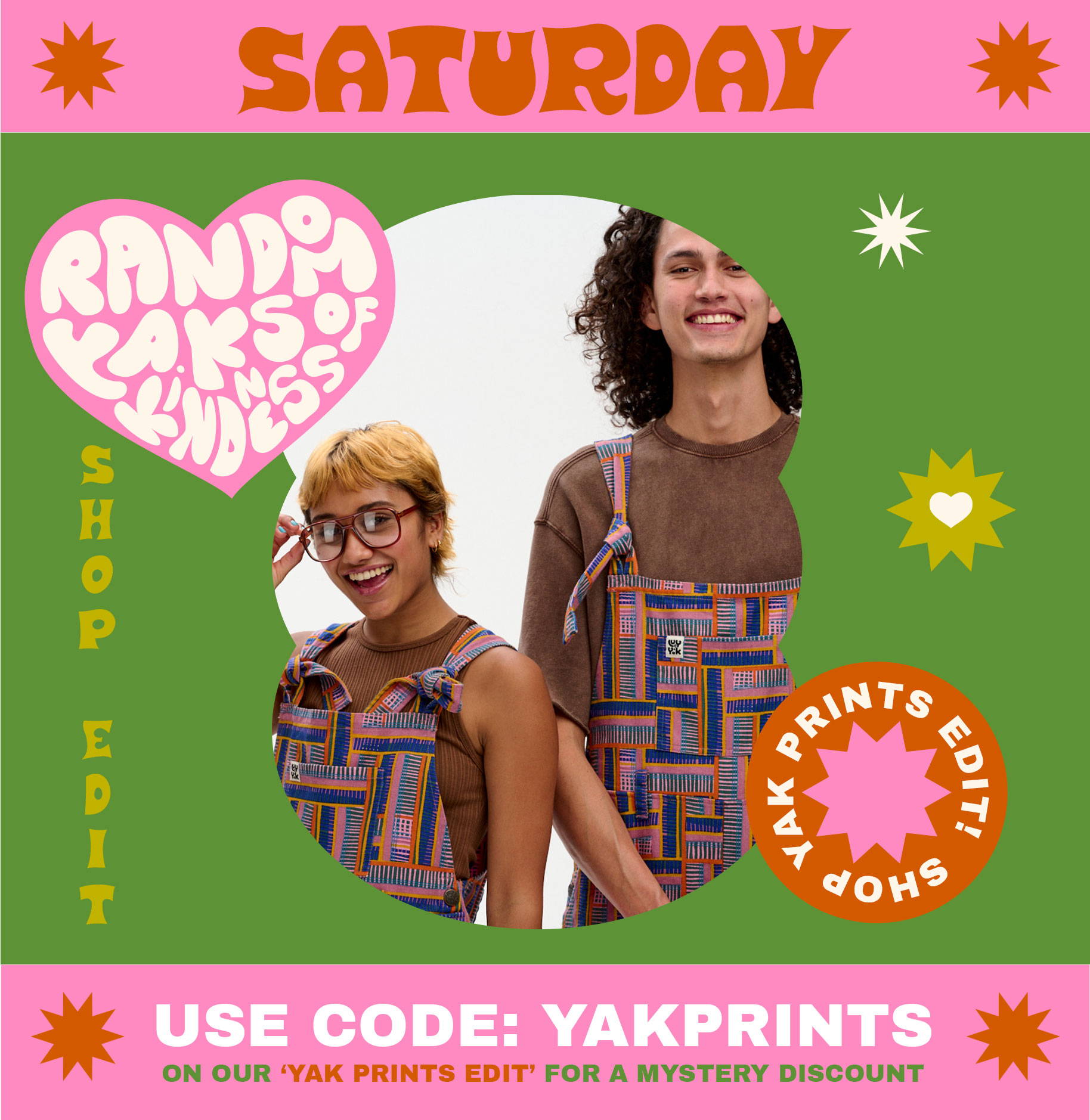 SATURDAY 18TH DECEMBER 2021
It's the final day of #RandomYaksOfKindness week so we thought we'd go all out with... Prints! 💥

Head to our 📍exclusive Yak Prints edit 📍 and use code YAKPRINTS for your mystery discount ✨
*Discount only available on the prints in the Yak Prints Edit*

*Daily offers Sunday 12th - Saturday 18th UK GMT times.

We welcome feedback, if you have any feedback please email positivechange@lucyandyak.com